Beyond a Shadow of a Doubt, the Space Shuttle is Gorgeous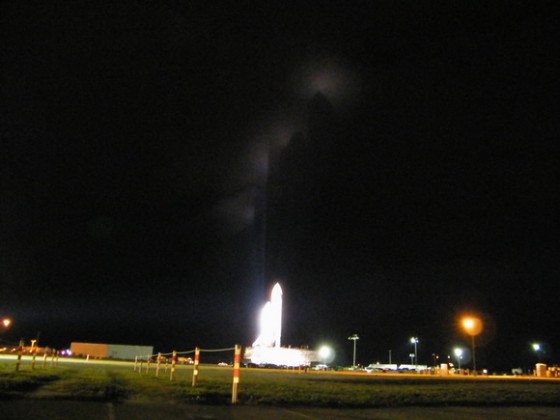 On March 2, 2010 I had the privilege to watch space shuttle Discovery's first motion of rollout from the Vehicle Assembly Building to launchpad 39A, which began precisely at midnight. I was told first motion hasn't been open to the press for many years, since the return to flight mission in 1988 and so I felt very lucky indeed to witness the event.
Especially stunning was a unique silhouette shadow of the shuttle stack that formed against the clouds as the Xenon spotlights bathed the shuttle in their glare. Art Edwards, who works at the KSC PAO, told me he has witnessed over 60 shuttle rollouts and he has never seen anything like that before. And my dinky little camera (Fuji Finepix S2000) was able to capture the effect while the guys with big cameras couldn't. Feeling just a little smug! See more pics below.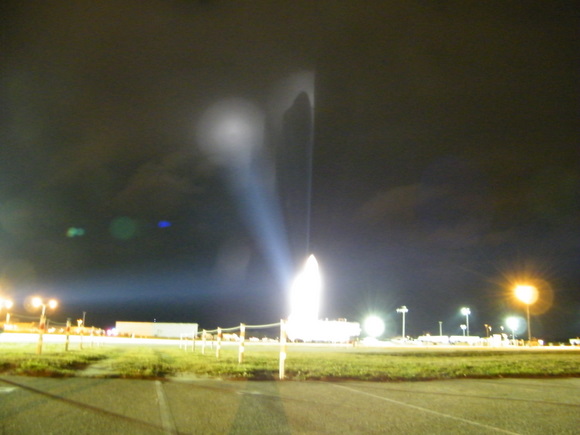 Here's where the shadow effect first started. The wispy clouds must have been in just the right place, the right consistency and formation for this effect to work.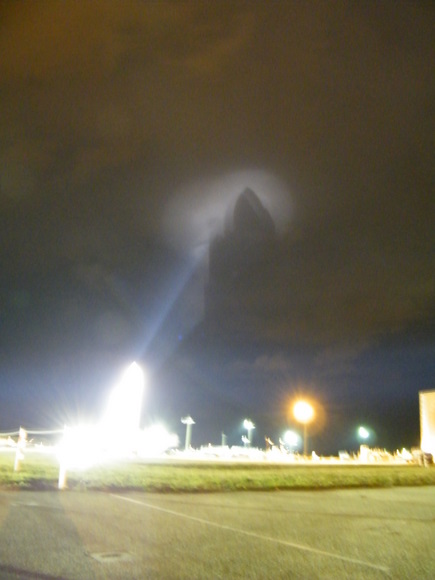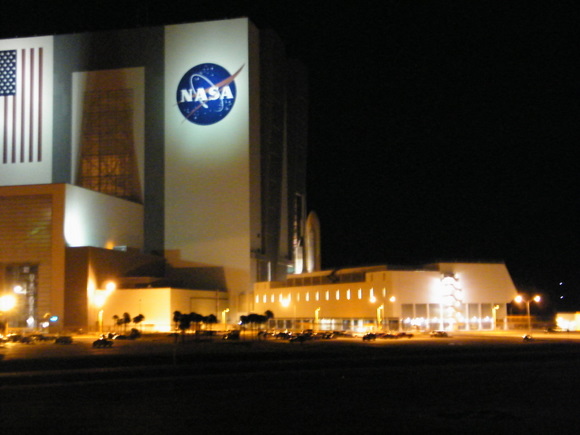 There weren't many people around the KSC press site where I was standing, and I didn't know if I was in the right spot to see the shuttle emerge from the VAB, and was worried the Flight Control Center Building might block my view. So I asked a guard who drove by where I could stand so my view wouldn't be blocked and I wouldn't miss first motion. He just looked at me and smiled. "You won't be able to miss it. That baby is big!"
You can see from the image how tall the shuttle stack stands in comparison to the FCC. For reference, see how small the cars look that are parked by the FCC.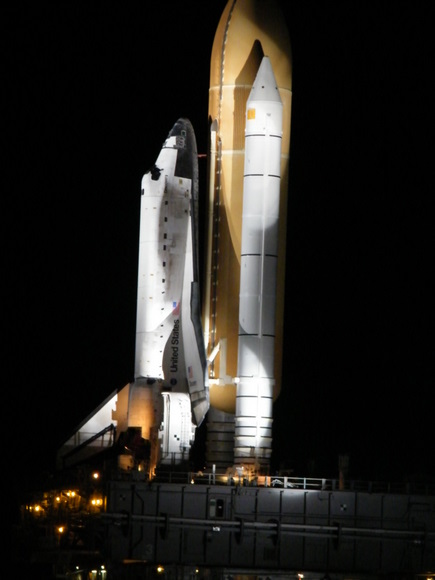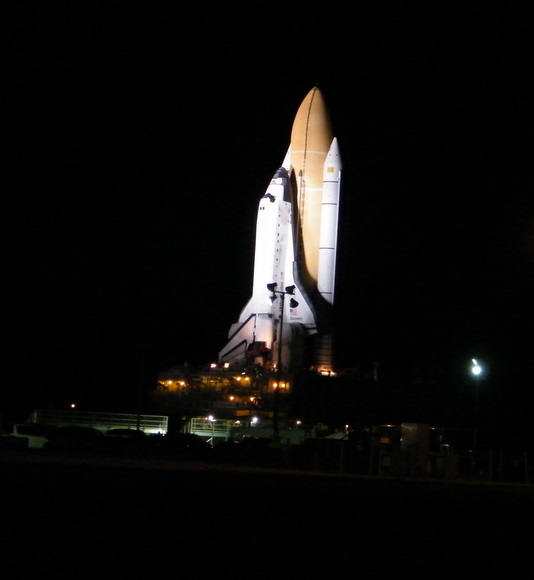 We were able to stay and watch for 2 hours, and then could return at 6:30 am to be brought out the pad to watch them lock down the shuttle, and for a photo op and interview opportunity with the flow director for Discovery. I was so excited about seeing the rollout and having my images of the silhouette turn out that I had to post some of them on Universe Today as soon as I got back "home." (See the article here, which includes images from Alan Walters and daytime images at the launchpad.) So that meant I got about an hour and a half of sleep before heading back out to KSC. Very fun, though. What a privilege to be there. The space shuttle is a beautiful machine.