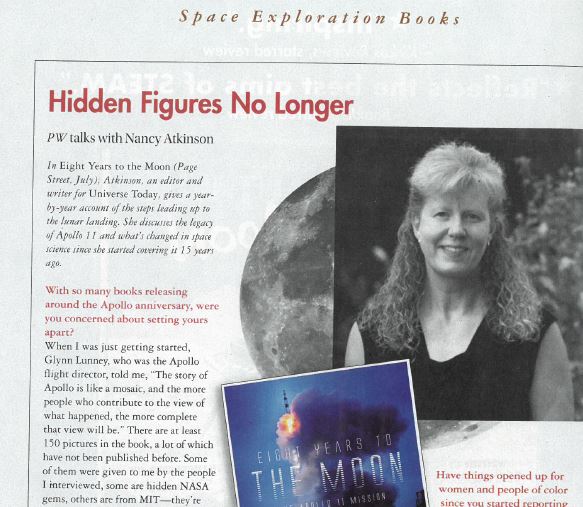 Publisher's Weekly Features "Eight Years to the Moon"
I was excited when I heard Publisher's Weekly wanted to feature "Eight Years to the Moon" in their roundup of books about space exploration. But I was completely honored when I found out they wanted to do an interview with me.
If you aren't familiar with Publisher's Weekly, the magazine has been published since 1872, and carries the tagline, "The International News Magazine of Book Publishing and Bookselling." When I worked at a library, we relied on it for insights choosing the best new books.
I was interviewed by Lela Nargi and she did a great job encapsulating the challenges and fun I had in interviewing so many people who worked on the Apollo program and weaving their stories together to create a unique look at this incredible period in history.
If you have a subscription to PW, you can read the interview here. A snippet of the interview is pictured above.
Thanks very much to Publisher's Weekly for choosing to feature "Eight Years to the Moon!"