Saying "So Long" to the Space Coast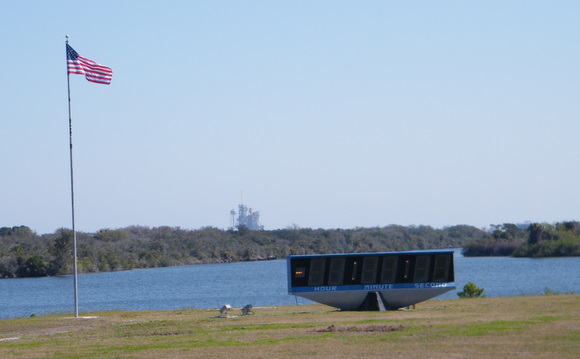 "I lived and worked on the Moon. I called the Moon home for three days of my life." — Apollo 17 Astronaut Gene Cernan
Those words from Gene Cernan have been floating around in my mind the past few days. Although my experiences the past two months were nothing like Cernan's, I think I can kind of understand how he felt. I have now lived and worked on the Space Coast and at Kennedy Space Center. I called Florida my home for two months of my life. But now I'm heading home.
As you're reading this you're probably shouting, "What! Why is she leaving? There is a shuttle launch in 5 days!" Yeah, yeah, I know. But my family would like me back home, and I had to make the decision over two weeks ago to make arrangements to try and stay or come home, and at that time Discovery's launch was looking iffy at best because of the stuck helium valve. So, I'll watch the launch from home, but my heart will be at KSC.
But I had some amazing experiences in Florida. I saw three launches (space shuttle Endeavour, Atlas with SDO and Delta with GOES-P), and had the opportunity to do and experience more than I ever could have imagined. I was in space geek heaven.
I won't say "goodbye" because I hope to be back, so I'll just say "so long."