The Big Reveal: Book Cover for "Incredible Stories From Space"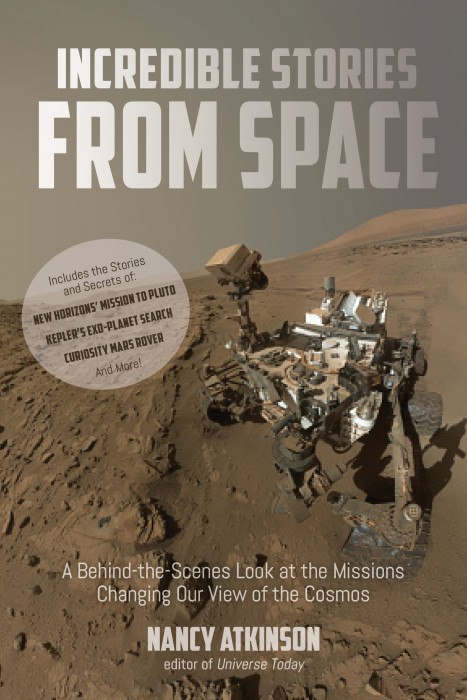 After nearly a year of work, thousands of miles of travel, and numerous interviews with nearly 40 NASA scientists and engineers, it is now a countdown of less than five weeks to the release of my first book, "Incredible Stories From Space: A Behind-the-Scenes Look at the Missions Changing Our View of the Cosmos."
In the book, I have the opportunity to share the stories told to me by those scientists and engineers, stories that chronicle the struggles and triumphs of several robotic missions that are truly changing our understanding of the Solar System and beyond. I am honored and humbled to share their stories. I'm also grateful that I could travel to the Jet Propulsion Laboratory, the Space Telescope Science Institute, Goddard Space Flight Center, and the Applied Physics Lab at Johns Hopkins University to see many of the "mission controls" for the spacecraft and see where all the action happens.
Here's a look at the final version of the book cover, above, as it has been revised a few times. While my publisher, Page Street, had the final say, the cover — as well as the title — went through several changes and revisions. I love the 'selfie' of Curiosity that was finally chosen. A friend on Facebook, Tony Rice, said that Curiosity's pensive, head-down pose always reminds him of a famous portrait of John F. Kennedy: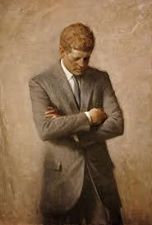 Over the next few weeks, I'll be sharing some "behind-the-scenes" of writing the book as well as providing previews of several chapters, each which cover a different mission. I'll be posting articles here as well as on Universe Today. Also look for some upcoming book 'giveaways.'
My sincere and humble thanks to the NASA scientists who shared their stories and experiences and provided a window into the amazing and unique work they do, making this book possible:
Ashwin Vasavada and John Michael Morookian (Curiosity Rover); Alan Stern, Hal Weaver and Alice Bowman (New Horizons); Marc Rayman and Keri Bean (Dawn), Linda Spilker, Earl Maize, and Robert West (Cassini); Rich Zurek, Dan Johnston, Alfred McEwen, Christian Schaller, Kristin Block, Sarah Milkovich, Neil Mottinger, and Ari Espinoza (Mars Reconnaissance Orbiter); Rick Nybakken and Steve Levin (Juno); Dean Pesnell, Alex Young, and Tom Woods (Solar Dynamics Observatory); Rich Vondrak, Noah Petro, Mark Robinson, Lillian Ostrach, Tony Colaprete and Jennifer Heldmann (Lunar Reconnaissance Orbiter); Ken Sembach, Zolt Levay, Helmut Jenkner, Carol Christian, and Frank Cepollina (Hubble Space Telescope); Natalie Batalha, Tom Barclay, and Wesley Traub (Kepler Space Telescope).
I look forward to sharing more insight about the book and I hope readers will enjoy reading the book as much as I enjoyed writing it!
P.S. — Also want to note that another Universe Today writer, Bob King, also has a book coming out with Page Street. "Night Sky With the Naked Eye: How to Find Planets, Constellations, Satellites and Other Night Sky Wonders Without a Telescope" is a wonderful guide to observing the night sky with just your eyes. You can find it here on Amazon, or Bob wrote a post on Universe Today about the book.